Introducing MSLearns
MSLearns was developed in response to the profound need to:
Assist educators in understanding and applying a Common Core Standards-based approach to teaching and learning;
Enhance educator effectiveness through online tools, instructional resources and standard-based model curricula.
In addition to providing teachers with easy-to-use integrated classroom tools that enhance their teaching effectiveness, MSLearns provides model Math and ELA curriculum maps based on the Common Core Standards. These online curricula are intended to be used as guides for districts and schools to review, revise, and create their own curricula using this work as a foundation.
Having access to this body of work is extremely helpful to your disctrict as you create your on Common Core Standards-based curricula.
MSLearns Provides:
Online access to all MS Learning Standards and the new Common Core Standards;
Online access to peer-reviewed, standards-based, educational resources and instructional content developed by master teachers and content providers;
Paperless Response to Intervention (RtI) and Teacher Observation Instrument
Exclusively available through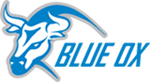 Blue Ox Education Solutions
401 Legacy Park, Suite B
Ridgeland, MS 39157
Powered by: 3rd Learning